BC Cloutier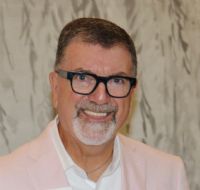 BC Cloutier is Broker Associate with at MVP Realty Associates in Naples. Real estate is Cloutier's third career. 
Prior to his entry into real estate, BC spent 13 years in the digital space as an executive and co-founder of several online startups, all of which were sold to larger companies. Prior to the year 2000, Cloutier held executive management positions in the broadcasting industry. 
In addition to his current service on the board of Action for Life, he has served as a director of the Monroe Community College Foundation in Rochester, NY; as president and Finance Committee chair for Ronald McDonald House Charities in Rochester, NY; as president of Big Brothers/Big Sisters in Santa Cruz, CA; as a member of the MLS and Professional Standards committees of the Naples Area Board of Realtors and as a board member of several homeowner's associations. 
Cloutier attended SUNY/Empire State University in Albany. He is a communicant of Saint Agnes Roman Catholic Church in Naples.