Jerry Taricska, Ph.D.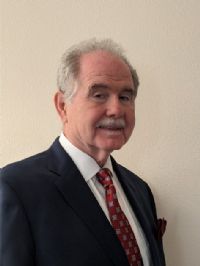 Jerry Robert Taricska, Ph.D. is currently the Secretary of Action for Life (AFL).  He joined the Board of AFL in the Fall of 2019.  Jerry is a trained sidewalk advocate, whereby he weekly counsels expectant mothers to get help at one of the pregnancy clinics rather than to get an abortion at the planned parenthood facility. 
Since 1994, as a resident of the Greater Naples area, Jerry with his children annually participated in the Life Chain that was held along US 41.  Jerry also annually prayed at the former planned parenthood office on Tamiami Trail prior to the opening of their abortion facility on Creech Rd in 2009.  Since the Spring of 2020, he works as the editor of the biannual Action for Life Newsletter, which provides current news on pro-life issues.  Jerry's mission is to save babies from abortion.  As a husband, father of 5 children, and grandfather of two, he believes in faith, family and life.
Prior to joining the Board, Dr. Taricska worked as an engineer for 42 years, of which 38 years were as a Professional Engineer.  For the past 26 years, he worked at a local engineering firm in Naples, Florida.   Dr. Taricska was also a contributing author for 10 environmental engineering handbooks.