Bill Oppenheimer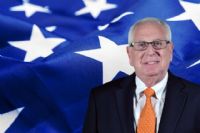 Bill Oppenheimer worked for Ernst & Ernst, CPA's for 3 years after graduating Ithaca College with a BA in Accounting.  
Subsequently, he became International Internal Audit Manager with  Reader's Digest International responsible for the Far East.
 
After a number of years operating his own real estate investment and property management firm, he became IT Support and Infrastructure Manager for the  marketing consultancy  Peppers & Rogers Group in Norwalk CT.  Bill is married to Anne; father of two daughters and grandfather of five. Hobbies include sailing, swimming and home improvement.